Project Team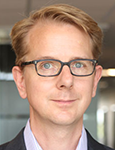 Zack Taylor
Co-Investigator and Project Manager

Biography: Dr. Taylor is Director of the Centre for Urban Policy and Local Governance and Assistant Professor in the Department of Political Science. He specializes in urban politics and public administration with an empirical focus on local governance, policymaking, and spatial analysis. He is also a non-practicing Registered Professional Planner.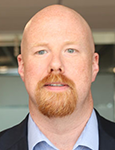 David Armstrong
Co-investigator

Biography: Dr. Armstrong is Canada Research Chair in Political Methodology, Director of the Centre for Computational and Quantitative Social Science, and Associate Professor in the Department of Political Science. He specializes in statistics and data analysis. His research spans topics from measurement and latent trait estimation to the role of non-linearity and data mining techniques in statistical models. He is a regular instructor at the Inter-university Consortium for Political and Social Research (ICPSR).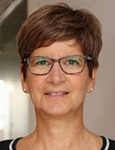 Victoria Esses
Co-Investigator

Biography: Dr. Esses is Director of the Network on Economic and Social Trends (NEST), Professor of Psychology, and Co-Chair of the Pathways to Prosperity Partnership. Her research focuses on immigration policy and practice, including public attitudes toward immigration and cultural diversity; promising practices in settlement and integration; factors promoting the settlement and integration of immigrants; and the measurement of community welcome-ability and immigrant outcomes. Esses is regularly consulted by federal, provincial, and municipal governments on immigration issues, and her research has had a major impact on immigration policy and practice in Canada and internationally.

Moira Benedict
Project Assistant, Fall 2020

Biography: Moira is a Social Science student at Western, currently completing her fourth and final year of her undergraduate degree. She is majoring in Political Science and taking a minor in Applied Statistics.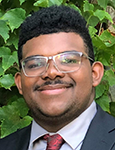 Kyle Hendricks
Project Assistant, Summer 2020

Biography: Kyle is enrolled in an Honours Specialization in Synthetic Biology at Western University and is continually working to take an interdisciplinary approach to investigate and solve problems.




Alissa McInnis
Project assistant, Summer 2020

Biography: Alissa is a General Science student at Western University, majoring in Biology and Women and Gender Studies.